Our designer is a distinguished veteran in the floral business, having owned the renowned floral design boutique, Choice, in the metropolis of Kuala Lumpur in Asia for seven years before her move to the US.


The recipient of certificates in floral design school Sogetsu School of Ikebana of Japan, her plethora of experience from the grand projects and creations for the prominent citizens in Kuala Lumpur shall bring a refreshing and elegant perspective to your perception of floral presentation, whether in fresh, dried, silk or a fusion of each.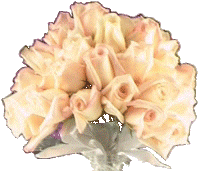 As we are a designer florist we encourage our customers to visit us at Roswell prior to patronage.
Click here for Directions and Maps.
Alternative arrangements can be made by online ordering through Teleflora.com or fax us your order at 770-998-8878.
Home
Directions
Designer
Order Online
Arrangement Samples
Weddings and Proms
East Asian
Style
Everyday Blossom
Roses
Sympathy
Vase Resources