We provide the following standard visual samples for your convenience. We encourage our clients to utilize their creativity in complementary with our designer's expertise to conjure a special creation for each individual and every occasion.

The images are property of Teleflora.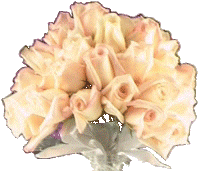 As we are a designer florist we encourage our customers to visit us at Roswell.
Click here for Directions and Maps.
Alternative arrangements can be made by online ordering through Teleflora.com or fax us your order at 770-998-8878.
Home
Directions
Designer
Order Online
Arrangement Samples
Weddings and Proms
East Asian
Style
Everyday Blossom
Roses
Sympathy
Vase Resources