As a gift of flowers is a fusion in demonstration of taste and expression of sentiment, we encourage our clients to browse through quality merchants to seek vases that resonate with their intentions to devise a complete and thoughtful floral presentation. Sakura Florist carries a wide array of pottery, nonetheless we recommend that our clients utilize their creativity in complementary with our designer's expertise to conjure a special creation for each individual and every occasion.

The following list contain some selected merchants that could be of worthy reference in beginning the search for the perfect vase of the occasion.


Pier One Imports

Pottery Barn

Home Portfolio




Objects of Envy

Designs Within Reach

Crate & Barrel

Martha Stewart
Sakura Florist is in no way associated with the aforementioned merchants. The images are obtained on the website of those respective merchants. The provided links and images are for audience reference only and they constitute nothing more than the expression of opinion by the webmaster. All discretion and responsibility are that of the audience of this material.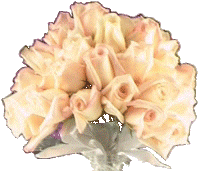 As we are a designer florist we encourage our customers to visit us at Roswell.
Click here for Directions and Maps.
Alternative arrangements can be made by online ordering through Teleflora.com or fax us your order at 770-998-8878.
Home
Directions
Designer
Order Online
Arrangement Samples
Weddings and Proms
East Asian
Style
Everyday Blossom
Roses
Sympathy
Vase Resources